Hospitality
Attendees at the Cessna 150-152 Fly-In have a choice of camping under the wing at the Airport or a hotel room in town.
Fly-In veterans all agree the camping option is the most fun, and very convenient to spur-of-the-moment flying, food, sing-alongs, games and fun. Plus the price is right! Get there early to pick the best parking spot! (pssssst… they're all good) Hot showers and the air-conditioned FBO are available 24/7. If you forgot something, there's a Super Walmart in town, just a quick van ride away.
But, as the Air Force types would say, "Why dig in when you can check in?" There are several good hotels in town, and we offer a free van service to take you to and from your hotel.
Country Inn & Suites
2300 Lincoln Way (Intersection of Hwy 30 & 67)
(563) 244-9922
Excellent amenities, including available High Speed Internet, and free Continental breakfast.
Super 8 Motel
1711 Lincoln Way
(563) 242-8870
An above average Super 8 Motel, Clean and modern.
Travelodge
2300 Valley West Ct.
(563) 243-1000
Near Wal-Mart, nice rooms, low rates.
Holiday Inn Express
2800 South 25th Street
Clinton, Iowa 52732
(563) 242-9300 or 800-465-4329
Upscale Suites available, Free Continental breakfast, High Speed Internet.
Hampton Inn
2781 Wild Rose Circle South
Clinton, Iowa 52732
(563) 243-5555
Closest to the airport. Free breakfast and WiFi
Quality Inn
2300 Lincoln Way
Clinton, IA, 52732
(563) 321-4776
This used to be the Best Western until the local college bought it and made it a dorm. Well it's a hotel again!
Fly-Ins can make you hungry. We've got that covered too. Food is available on the airport during the Fly-In.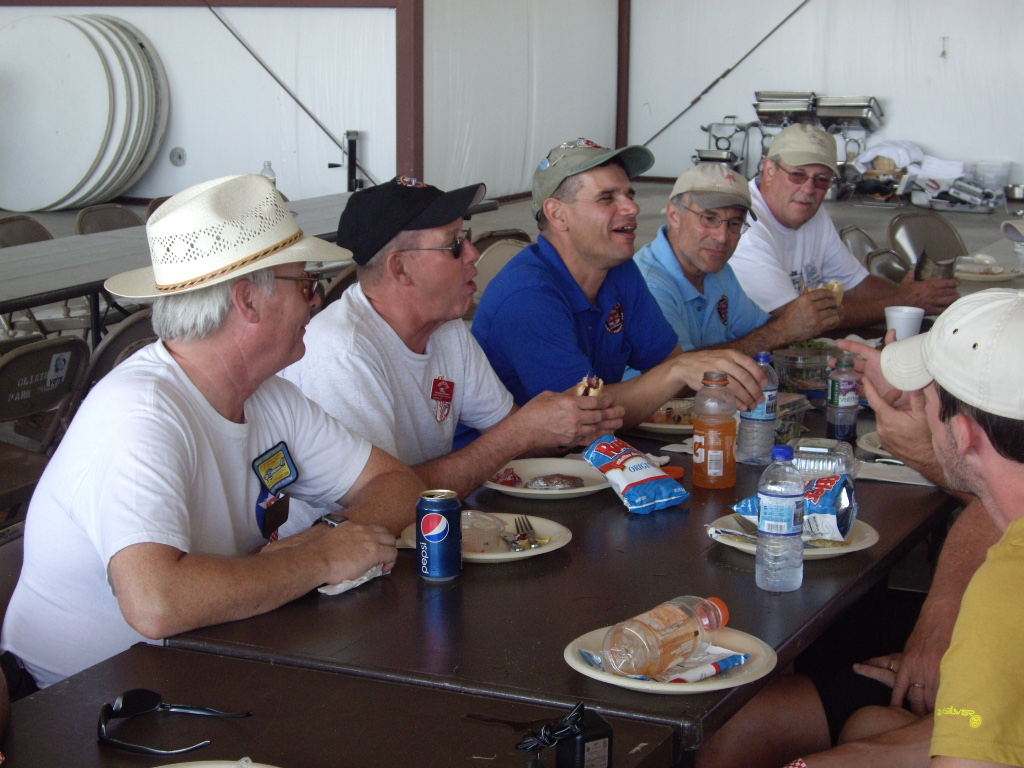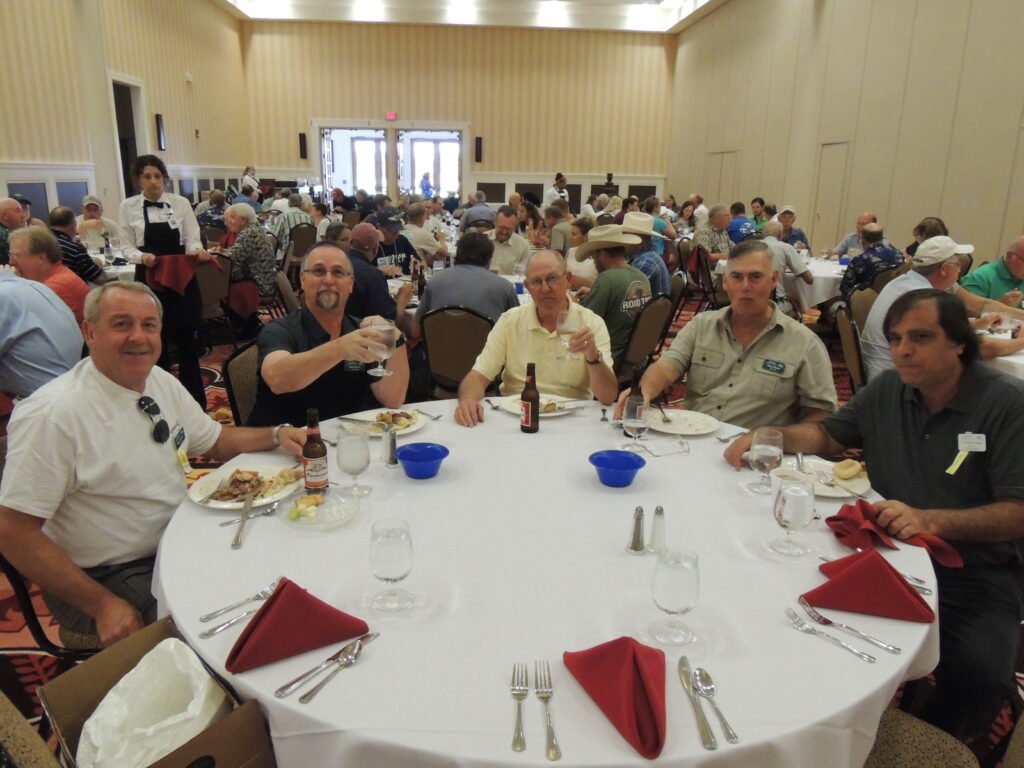 BREAKFAST
Every morning we start with coffee and doughnuts, fresh fruit, and assorted cold cereal and milk. Did we mention it's FREE!
LUNCH
Wednesday, we hold a FREE Pizza Lunch in the hangar.
Thursday and Friday, you can build your own sandwich from our assortment of meats, and fixins. Add some potato salad and coleslaw.
DINNER
Tuesday night, the first official event of the Confab, the Early Bird Dinner
Wednesday night, the Boy Scouts serve our annual Burgers and Brats dinner.
Thursday night, we head to the tropics for our traditional Confab Luau. Wear your loudest Hawaiian shirt and you'll fit right in.
Friday night, we end the event with the Clyde Awards Banquet.
Water is provided free of charge all day at the Fly-In, soft drinks are available at a nominal charge, and adult beverages are BYOB.
Whether you camp on the field, or stay in town, you're guaranteed to have a great time at the Cessna 150-152 Fly-In!