What's Happening?
Each year the Cessna 150-152 Fly-In has a number of events of interest to everybody. There are things to do and see that will make you wish you got there earlier and that the Fly-In would last just a little longer.
Although the Fly-In doesn't officially start until Tuesday, each year more and more pilots show up earlier and earlier, some the weekend before. They do this to help set up, relax in the warm Iowa sun, pick out their parking spots, and generally get a head start on the Fly-In experience. Days are spent meeting and greeting the arrivals of other attendees, impromptu flying, and getting caught up with friends
Tuesday is Registration and Hang-Out Day at the Confab. Our annual Early-Bird Dinner happens on Tuesday night. Come as you are, no dress-up necessary. Dinner can be anything from Chinese to Mexican, at a restaurant downtown or a food truck at the airport, but always with a heavy dose of conversation and laughs.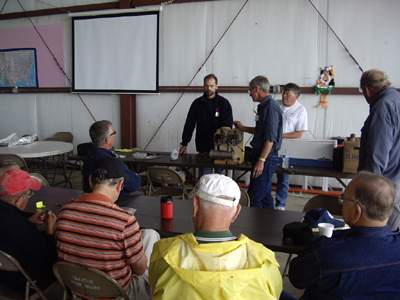 Wednesday and Friday are Seminar Days. If you want to learn a bit more about fixing or flying your little airplane, then grab a seat and listen to one of our seminars. Past topics have included landing gear maintenance, the lost art of hand propping, testing for alcohol in gasoline, spin recovery, aircraft insurance, formation flying, air traffic control, and much more. Experts in their respective fields ranging from the art of creating breathtaking aerial photos and video to aircraft engineering are ready to share their knowledge and expertise. Most of our seminars also earn you FAA Wings credits!
Thursday is Contest Day. Our flying contests are designed to test your aviating skill. In the Nerf Drop contest you drop a nerf from 200 feet and try to hit the target. Our Landing Contest is judged on style and grace, but you have to land inside the 80-foot landing zone or it doesn't count. Think you have the eye of eagle? Are you feeling lucky? Fly in our aerial Scavenger Hunt and Poker Run any day during the Fly-In.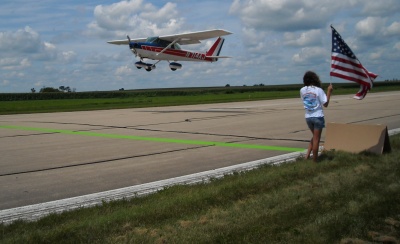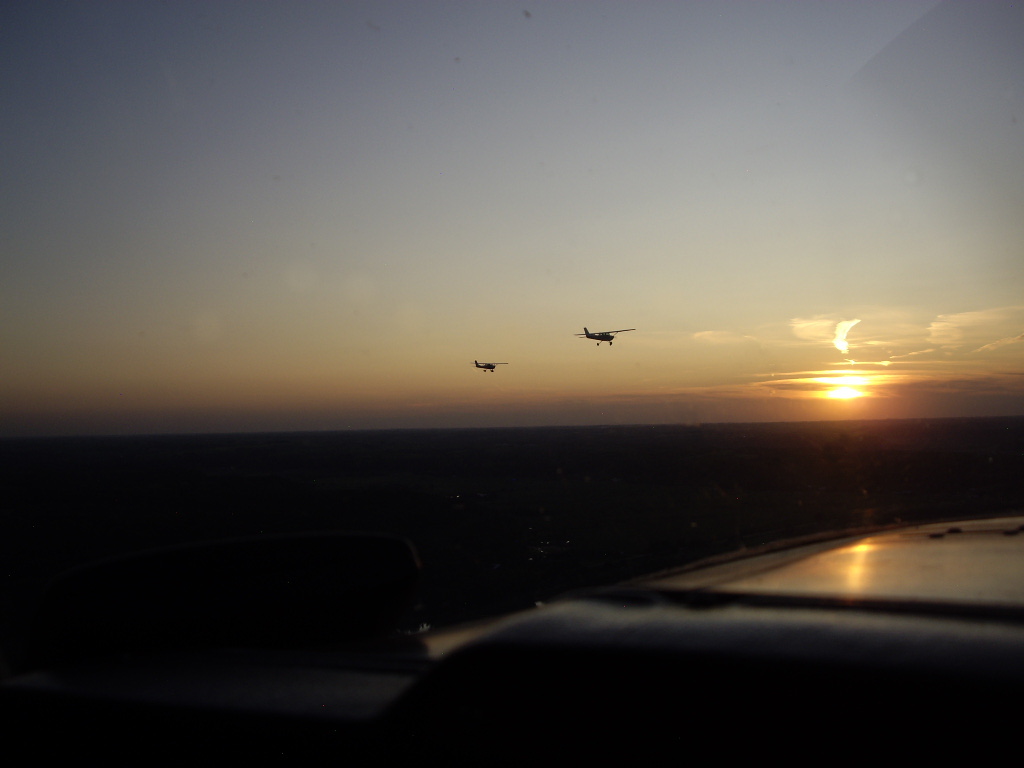 Don't forget the daily "Dusk Patrol", where pilots strap on their planes and go out for a relaxing and enjoyable flight to end the day. Or join the gang as they relax in the hangar, or on the ramp, under the Iowa stars. You'll probably want to investigate where the music is coming from as a number of attendees are quite accomplished musicians. Bring your instrument and join in.
Friday night is the traditional capstone of the event, the Clyde Awards Banquet where we get together for dinner, conversation, laughs, door prizes, and we hand out the contest awards, including the coveted Top Gun trophy.
If this isn't enough for you, there are a number of things to do away from the airport. Clinton is home to a casino, offering exciting Vegas games and world-class dining and entertainment, and the Clinton Historic District has many points of interest. Try a little wine tasting at the Wide River Winery. You can also check out the antiques, vintage collectibles and toys, and vintage motorcycles collected by the American Pickers at Antique Archaeology in LeClaire, Iowa.